Details
$5.00 per SF Modified Gross

Warehouse
Size (sq. ft.): 5,800 Sq Ft.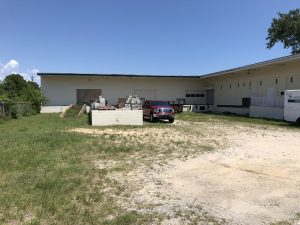 Property Highlights
The Available 5,800 SF Warehouse space is the back portion of an 8,084 SF building. The remainder will continue to be occupied by LL
The entire parcel is NOT for lease. The LL uses the front buildings and part of the larger back building. Only 5,800 of the back building plus shared used of the whole premises is being offered.
New LED lighting is being installed
Outside areas– driveways and parking will be shared with LL
Available space is denoted by the yellow box in 3rd picture to the left
3 dock-high roll up doors– LL is replacing with new doors
Concrete slab is at least 6" thick
Secure, fenced and gated property
Private restroom
Some room for outside storage
Conveniently located 1 block west of Ridgewood and 0.5 miles south of ISB
Edited Satellite Image <<<<< CLICK HERE TO SEE MAP SHOWING PORTION OF THE BUILDING IN YELLOW THAT IS BEING OFFERED
Property Details
For Lease At: $5.00/SF Modified Gross plus sales tax. Tenant will contribute towards their prorata share of utilities including: water/sewer, trash, and electric.
Zoning:   Light Industrial. LL prefers a storage user.
Term: 3—5 years
Located across the street from ABC Supply Co.
Agent(s) for this listing
Kyle Selby

MSRE
Office: 386.238.4456
Mobile: 386.295.3313
Fax: 386.238.8377
Other listings
Back to Top