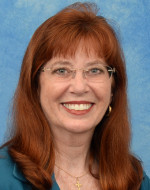 Diane Larsen is Vice President of Sales & Leasing for Selby Realty, Inc. "Diane brings her knowledge of the area, genuine enthusiasm, and high standard of integrity to the organization", noted Dwight Selby, CEO of Selby Realty, Inc.
Prior to joining Selby Realty Inc., Diane served as Assistant to the President for Team Volusia Economic Development Corporation. During her 4 year tenure, she functioned as an integral part of the organization as she implemented the set-up procedures for the newly formed organization since early 2011. Most recently she served as Investor Relations Specialist where she cultivated the private sector investment growth. While at Team Volusia EDC, Diane exceeded expectations by increasing the private sector funding for the public/private partnership by 173% over the goal for 2014.
Diane was no stranger to start-up organizations, as she was Sunset Harbor Yacht Club & Conference Center's first employee long before the Club's inception in 2004. She assisted with setting up the Yacht Club's operations and developed the membership base to over 400 Club Members. Once the Yacht Club opened, she worked closely with the Club Members to create exclusive Club Events and promoted the Banquet Facilities which were open to the public to utilize. Diane has enjoyed living in Ormond Beach for the last 20 years and serves on the Board of the Rotary Club of Daytona Beach and is President Nominee for the organization. She is a graduate of Ormond Leadership, and an active member of the Ormond Beach and Daytona Regional Chambers of Commerce.
Agents' Listings